Uncorked Ventures Blog
A week or so ago I had the chance to meet Mike Kohne of Mercy Vineyards over coffee and came away impressed with the direction and goals of Mercy Vineyards, having already been impressed by Mercy's wines, even if they won't be showing up in one of our wine clubs for a few more months.
Kohne studied economics at UCSB (a place that I greatly enjoyed myself, so we had that in common, a rarity in the wine industry where Davis, Fresno and Cal Poly all have ardent supporters) and took a job with Beringer and has hardly looked back.
In many ways, Mercy and its location in the Arroyo Seco AVA is a natural progression for someone who broke into the wine industry, at an earlier time on the Central Coast. While everyone currently thinks of Santa Barbara as a popular wine mecca, think back to the years before Sideways burst onto the national consciousness and you had a very different wine region. Jaffurs which now seemingly has a line outside of their downtown tasting room on the weekends (Surfboards still present, thankfully) was once in a shared space, seemingly looking for ways to sell its 3,500 cases of high quality wine. Los Olivos wasn't the 30+ tasting room behemoth in wine travel on the Central Coast, but it was a sleepy little place that you might pass through on the way to other locations, grabbing a quick cup of coffee and then heading over to Fess Parker.
All that is to say is that things have changed in Santa Barbara. Land is more expensive. Grower relationships are also increasingly competitive. Those of us who remember a simpler time, might opt for a simpler region that hasn't had that "it" moment yet, despite it's ability to produce world class wine.
Enter the Arroyo Seco.
When I met with Mike, he wanted to make sure I understood part of what makes the Arroyo Seco so special. Yes, it is a cool climate growing region, but it's important to note that it has some famous neighbors. First, I am sure you have heard of the Santa Lucia Highlands, that sits directly to the north of Arroyo Seco. In fact, the unique geography of Arroyo Seco has it partially further to the west of the Santa Lucia Highlands. Now, I realize that the wine industry shouldn't be in a race for the coldest vineyard locations in California, it only seems that way, but given the success of the Sonoma Coast, St Rita Hills and Santa Lucia Highlands, how long is it going to be before someone makes a 98 point Pinot Noir from Arroyo Seco and puts the region on the map for the average wine drinker? My guess, under 5 years.
Mercy Vineyards is though, more than a simple stab in the dark at a region likely to gain in market share and reputation over the coming years. On the winemaking side of things they've brought on Alan Phillips who carries one of the best recommendations possible within California wine-he trained and worked with pioneer Andre Tchelistcheff at S Anderson Vineyards in Napa Valley.
Tchelischeff has been called everything from the brain of California's wine industry (Mondavi would be its face in this example) to the father of California wine. Old friend Bill Daley who now writes over at the Chicago Tribune summed up Tchelischeff's influence better than I could when he simply said, "Andre Tchelistcheff arrived in California on the eve of World War II to find a wine industry still reeling from Prohibition. His skill at winemaking, his peerless palate and his mentorship of other winemakers helped make American wine what it is today"
Phillips himself has had a storied career within California wine, most recently he has become well known for work on his own Pinot Noir project Fontes & Phillips.
I hope you can see the dots I am trying to connect here-industry veterans find a great set of vineyard sites, hire an outstanding winemaker and, as you might expect, produce really, really high quality at a fair price because they choose an AVA that isn't part of the regular wine conversation.
I hope you'll take the time to check out Mercy Vineyards, our wine club members will see Mercy show up in a shipment fairly soon.
Of course, having a quality winemaker and high quality vineyards in the Arroyo Seco isn't entirely unique-there are other wineries with similar profiles (at least a few) so here's what I thought was interesting about Mercy's wines:
Single Vineyard Chardonnay's: If you have a look at Mercy's website, you'll notice that they produce a few single vineyard Chardonnay's and then an AVA designate Arroyo Seco Chardonnay. I always find the opportunity to compare vineyard sites within the same AVA rather interesting and informative. With small yields, you'll notice rather quickly that these are wines of higher acidity and fit the profile of high quality Chardonnay, but ones which are not the stereotypical California butter and oak bombs of the past.
Sauvignon Blanc: Actually my favorite wine that Mercy makes, go ahead and call me a man of the people, it's also their cheapest, it's a Sauvignon Blanc with bracing acidity and one of the lighest colored Sauvignon Blanc's that you'll find anywhere. Mercy describes it as straw colored, but I'd call it more like translucent-it's a wine you can almost see directly through. Truly clean, it's a perfect summer wine and one my wife would easily enjoy as the temperatures continue to rise in the coming months.
The Pinot's, much like the Chardonnay example above give the opportunity to taste a range of vineyards as well as an Arroyo Seco version. Again, the vineyard and climate shine through here. There is a bit of a tart finish on these, reminiscent of cooler climate growing regions that I'm sure you've heard of, but no so brisk and underwhelming to scare anyone away if they aren't currently eating (Americans, lets remember drink wine with and without food). Mercy does a good job at walking the line here between the world's extremes when it comes to Pinot Noir and show well because of it.
As you can tell, it's a quality winery now and is only likely to continue gaining in both reputation and sales as time goes by. I'm happy to have gotten to know Mike a little bit before that all happened.
I've expressed my general displeasure in this space before about friends and family suggesting wines to me for my wine clubs, generally because small production means different things to different people. Frankly, just because you've never heard of a winery before, doesn't make it small production and usually, your wine store is getting its wine from the same four national distributors as the wine store down the street. You know, if the winery is owned by one of Mondavi's grandkids, it really isn't THAT small production.
Sometimes though, a friend finds a gem that I wouldn't have found on my own.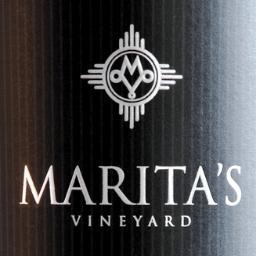 In this case, I present Marita's Vineyard.
At it's core, Marita's Vineyard is a story of a father and his two sons. Given my toddler running around as I return emails, phone calls and pack boxes, I can appreciate this. Marita's Vineyard was founded in 2001 and had the same dream that so many of us do in the wine industry, to build something that is sustainable and can be passed to the next generation.
Marita's though, in a number of other ways, is unique even in California in 2014. Brothers Manual and Bulmaro Montes may have come of age in Napa Valley and the wine industry over the past four decades, but frankly speaking latino owned wineries are still few and far between in this day and age. Given that my wife was born in Central America, this is something that we do notice at tasting events, charity auctions and wine events across the state. While I don't think the exact number of latino owned wineries is available for public consumption, I'm aware of only about a dozen of the five hundred or so operating wineries in Napa. It's a growing area of wine production both because of a burgeoning interest in wine in latin America in general, but also because the first major wave of latino immigrants is reaching an age, where they could theoretically have the available cash to make purchases like the 2.6 acre vineyard which serves as the backbone for Marita's.
I want to be clear, I bring up the demographics at play because I think it's important that the wine industry in Napa Valley and elsewhere continue to have a variety of voices in decision making positions. Having a variety of viewpoints and experiences encourages innovation which is exactly how Napa has pulled even, or ahead of Bordeaux on the world's stage. I may find this stuff even more interesting and significant than does the Montes family, but I think their unique hospitality and extremely high quality show what's possible when a family wants to make both a life and a business in Napa Valley. I hope stories like this are always possible.
Marita's Vineyard is, in other ways, a classic example of Coombsville. While most wine drinkers cannot imagine that a region of Napa Valley can be undiscovered to this day, that in large part describes Coombsville (WIne Spectator by comparison has run cover stories on Atlas Peak, but Coombsville generally sits in the shadows). It boasts an interesting and dare I say it, unique combination of volcanic soil and cool temperatures that aren't found in many Cabernet vineyards anywhere in the world.
I was originally introduced to Coombsville by my friends over at Vellum Wine Craft, in the year before the AVA was finally formally adopted. What I found, was something I didn't believe to be possible. A Cabernet Sauvignon marked with a Napa Valley label, that showed more acidity than it did fruit. I think reasonable people can disagree about where the proper fruit to acid ratio lands, but it has to be important that higher acidity wines are possible in great growing destinations like Napa Valley, even if they aren't known for them. This is another area where I think Marita's Vineyard shows an elegance and intelligence not apparent in all new wineries, they produce both a lighter styled wine as well as a dense and dark Cabernet Sauvignon which would make anyone who considers California Cult Cabernet the pantheon of wine, blush.
Lastly, I think it is important to note that when it comes to wine tasting in Napa Valley, one couldn't find a bigger difference anywhere in the world than the tasting experience that you're likely to find at Vellum, Marita's Vineyard and other Coombsville properties with what you currently find in Rutherford. In many ways, if you've ever seen the movie Bottleshock, it is like stepping back in time 40 years in Napa Valley. There is a personal touch here that simply isn't possible at a winery making a million cases of wine per year. The Coombsville folks don't seem to mind and also seem happy to help you find some other wine to drink from their friends and neighbors. That spirit of camaraderie is more consistent with Napa in 1974 than Napa in 2014, but it shines through in Coombsville.
All that is to say quite simply, this was a memorable wine from a winery with a memorable story that more people should know about.
Written by Mark Aselstine.
When it comes to the world of Pinot Noir and perhaps wine tasting events anywhere in California, it's hard to beat the World of Pinot Noir Tasting event every year. This year, the event stretches its legs into a larger venue in Santa Barbara, itself one of the most idyllic spots in the world to taste some wine.
14th Annual World of Pinot Noir
February 28 thru March 1, 2014
Bacara Resort and Spa
8301 Hollister Ave
Goleta, CA 93117
The World of Pinot Noir is worth a look on a number of levels, but for those in Los Angeles especially, this is almost a no-brainer given Santa Barbara is only about an hour to an hour and a half north of downtown Los Angeles and where else are you going to be able to taste the best Pinot Noir from California, Oreogn, Burgundy, New Zealand and elsewhere under one roof?
I'll also note, the Bacara is among the most beautiful hotels in the world and don't be confused about the Goleta address....that's just a smaller city that makes up the northern suburbs of Santa Barbara and contains UCSB.
Written by Mark Aselstine.
Earlier today, we made an addition to our blogroll, so we wanted to take a moment to introduce Wine Folly. It's worth a read for a number of reasons, but I can sum it up pretty quickly-Wine Folly is not only the best looking wine blog out there, but it's also the one that serves as an aspirational example of what's possible, while being approachable at the same time.
Owned by Madeline Puckette Wine Folly does at least one thing that I absolutely love and that I wish I could do a better job in this space. Namely the informational wine charts from Wine Folly are the best in the business (she sells them, typically under $20) and are the only examples I can think of, that would fit in well in high end cellars, man caves and offices anywhere in the world. I'd add living room's, but my wife has to draw the line somewhere.
I'll let you browse Wine Folly's impressive blog for great examples, but there are three posts I can't help but comment on. Recently they wrote about cork vs screwcaps and while I agree with the premise, the end conclusion is really, really astute from someone who doesn't actually sell wine. The most pressing issue facing the wine industry is that it costs so damn much to ship wine. I realize that cork is becoming something of a major topic of conversation, but my customers are still paying $14 on average to have 2 bottles of wine shipped to them. If direct to consumer sales are going to continue rising 10%+ per year going forward, it's a major issue. Of course, not being charged an additional $5 per shipment for an adult signature would certainly help with the costs associated Fedex! Also, the note that having the wine industry continue being as environmentally efficient as possible is important moving forward. No matter where you fall on global warming and water rights (let's be honest, the science of both is settled), I think it is fair to say that the wine industry is going to be adversely affected more so than other industries by any degradation in the overall climate so taking a more central role in helping to control global warming and waste is something the industry should be thinking about doing. Rising temperatures, I know for a fact, are a topic of conversation among Napa winemakers.
Another two entries that I found especially interesting and insightful was their map of Italian wine regions and a similar post about Sonoma wine. Look, summing up Italian wine in a couple of thousand words is impossible, I think the Italians like it that way though and let's be clear, I love Italy. Breaking down the regions to the types of grapes typically sold with a couple of quick sentences as a guide is really helpful. Sonoma is set up much the same way and I think, the map of Sonoma wine shows exactly why people are first drawn to Napa Valley-it's simpler to understand Napa Valley wine than it is Sonoma wine. That being said, one addition which I'd think would interest Wine Folly's readers, would be a short additional section highlighting a winery or two in each region to try if you were so inclined. Maybe I focus a bit too much on the profiles of individual wineries in this space, but I'd love to hear Madeline's take on certain winemakers and wineries that she's come across.
I hope you'll take the time to check out Wine Folly. From both a quality and frequency perspective, it truly is one of the best and most engaging wine blogs you're likely to find anywhere.
Written by Mark Aselstine
About Kismet and All Black's: The Kismet project is a recent addition to the Sonoma wine scene, founded by Morgan Peterson whose father Joel, started and still owns Ravenswood. A wine like this wouldn't be possible without those long standing grower and vintner relationships. The All Blacks (as you'll also see in Parker's tasting notes below) is a nod to winemaking in the 19th century in California. While many people realize that Zinfandel is basically a California native, they don't realize that other grape vines like Petite Sirah and Carignane also grew wild in the foothills as long ago as the time when the first settlers came to California looking for their fortunes in the Gold Rush. In fact, that diversity was always considered a good thing as vintners (or more realistically anyone who wanted a cheap drink and was smart enough to pick the grapes and then throw them in a bin to ferment) could simply harvest all the grapes in their field and allow them to ferment together. The beauty was that every vineyard would produce a different blend and showed some unique characteristics. We've heard from the Napa Valley Historical Society that some of these blends did carry some additional value and the wine could be traded for other necessities. We thought our Reserve Selections members would enjoy this wine, partially because yes, it's good, but also because it conjurs an interesting and unique time in the history of both California and the United States. All the grapes in your glass were grown from vines that were planted before Prohibition, in some cases well before.
Tasting Notes: 90pts Robert Parker's Wine Advocate: The 2011 Papa's All-Blacks Old Vine is a field blend of assorted red grapes that pays tribute to the growers who planted some of California's most historic vineyard sites back in the late 1800s. Sweet floral notes meld into dark red fruit, asphalt, sweet spices and licorice as the 2011 opens up in the glass. Juicy and seductive, the 2011 is an excellent choice for drinking over the next few years.
Old Vine Heritage Sites: In California, we typically think of an old vine heritage site as only containing Zinfandel, since that grape can grow for hundreds of years on the same vine. The Monte Rosso Vineyard is a great example of a mixed black vineyard in that the owners aren't even sure exactly what's in most of their 40 acres-it's a mix of Zin, Petite and Carignane among others. There is also a section of old Cabernet vines which helps to make this Sonoma property among the defining vineyards in the state of California.

Recent Posts
November 6, 2015

November 2, 2015

November 2, 2015

November 1, 2015

October 29, 2015

October 28, 2015

October 22, 2015

October 22, 2015

October 15, 2015

October 13, 2015
Blog Categories