February 19, 2014 | Mark Aselstine
Marita's Vineyard
I've expressed my general displeasure in this space before about friends and family suggesting wines to me for my wine clubs, generally because small production means different things to different people. Frankly, just because you've never heard of a winery before, doesn't make it small production and usually, your wine store is getting its wine from the same four national distributors as the wine store down the street. You know, if the winery is owned by one of Mondavi's grandkids, it really isn't THAT small production.
Sometimes though, a friend finds a gem that I wouldn't have found on my own.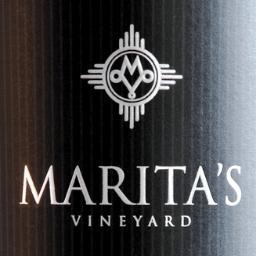 In this case, I present Marita's Vineyard.
At it's core, Marita's Vineyard is a story of a father and his two sons. Given my toddler running around as I return emails, phone calls and pack boxes, I can appreciate this. Marita's Vineyard was founded in 2001 and had the same dream that so many of us do in the wine industry, to build something that is sustainable and can be passed to the next generation.
Marita's though, in a number of other ways, is unique even in California in 2014. Brothers Manual and Bulmaro Montes may have come of age in Napa Valley and the wine industry over the past four decades, but frankly speaking latino owned wineries are still few and far between in this day and age. Given that my wife was born in Central America, this is something that we do notice at tasting events, charity auctions and wine events across the state. While I don't think the exact number of latino owned wineries is available for public consumption, I'm aware of only about a dozen of the five hundred or so operating wineries in Napa. It's a growing area of wine production both because of a burgeoning interest in wine in latin America in general, but also because the first major wave of latino immigrants is reaching an age, where they could theoretically have the available cash to make purchases like the 2.6 acre vineyard which serves as the backbone for Marita's.
I want to be clear, I bring up the demographics at play because I think it's important that the wine industry in Napa Valley and elsewhere continue to have a variety of voices in decision making positions. Having a variety of viewpoints and experiences encourages innovation which is exactly how Napa has pulled even, or ahead of Bordeaux on the world's stage. I may find this stuff even more interesting and significant than does the Montes family, but I think their unique hospitality and extremely high quality show what's possible when a family wants to make both a life and a business in Napa Valley. I hope stories like this are always possible.
Marita's Vineyard is, in other ways, a classic example of Coombsville. While most wine drinkers cannot imagine that a region of Napa Valley can be undiscovered to this day, that in large part describes Coombsville (WIne Spectator by comparison has run cover stories on Atlas Peak, but Coombsville generally sits in the shadows). It boasts an interesting and dare I say it, unique combination of volcanic soil and cool temperatures that aren't found in many Cabernet vineyards anywhere in the world.
I was originally introduced to Coombsville by my friends over at Vellum Wine Craft, in the year before the AVA was finally formally adopted. What I found, was something I didn't believe to be possible. A Cabernet Sauvignon marked with a Napa Valley label, that showed more acidity than it did fruit. I think reasonable people can disagree about where the proper fruit to acid ratio lands, but it has to be important that higher acidity wines are possible in great growing destinations like Napa Valley, even if they aren't known for them. This is another area where I think Marita's Vineyard shows an elegance and intelligence not apparent in all new wineries, they produce both a lighter styled wine as well as a dense and dark Cabernet Sauvignon which would make anyone who considers California Cult Cabernet the pantheon of wine, blush.
Lastly, I think it is important to note that when it comes to wine tasting in Napa Valley, one couldn't find a bigger difference anywhere in the world than the tasting experience that you're likely to find at Vellum, Marita's Vineyard and other Coombsville properties with what you currently find in Rutherford. In many ways, if you've ever seen the movie Bottleshock, it is like stepping back in time 40 years in Napa Valley. There is a personal touch here that simply isn't possible at a winery making a million cases of wine per year. The Coombsville folks don't seem to mind and also seem happy to help you find some other wine to drink from their friends and neighbors. That spirit of camaraderie is more consistent with Napa in 1974 than Napa in 2014, but it shines through in Coombsville.
All that is to say quite simply, this was a memorable wine from a winery with a memorable story that more people should know about.
Written by Mark Aselstine.
Comments
Commenting has been turned off.
Recent Posts
November 6, 2015

November 2, 2015

November 2, 2015

November 1, 2015

October 29, 2015

October 28, 2015

October 22, 2015

October 22, 2015

October 15, 2015

October 13, 2015
Blog Categories